Holy Crow is known for creating many one of a kind pieces over the years. Probably thousands! It's a really fun challenge as a designer to work with a unique material, and to transform it into a piece of treasure. For example, here are three one of a kind earrings that are made from spoon earrings, labradorite, and sterling silver hooks. The spoon detail is vintage and handmade. It's so beautiful juxtaposed next to the high-flash labradorite.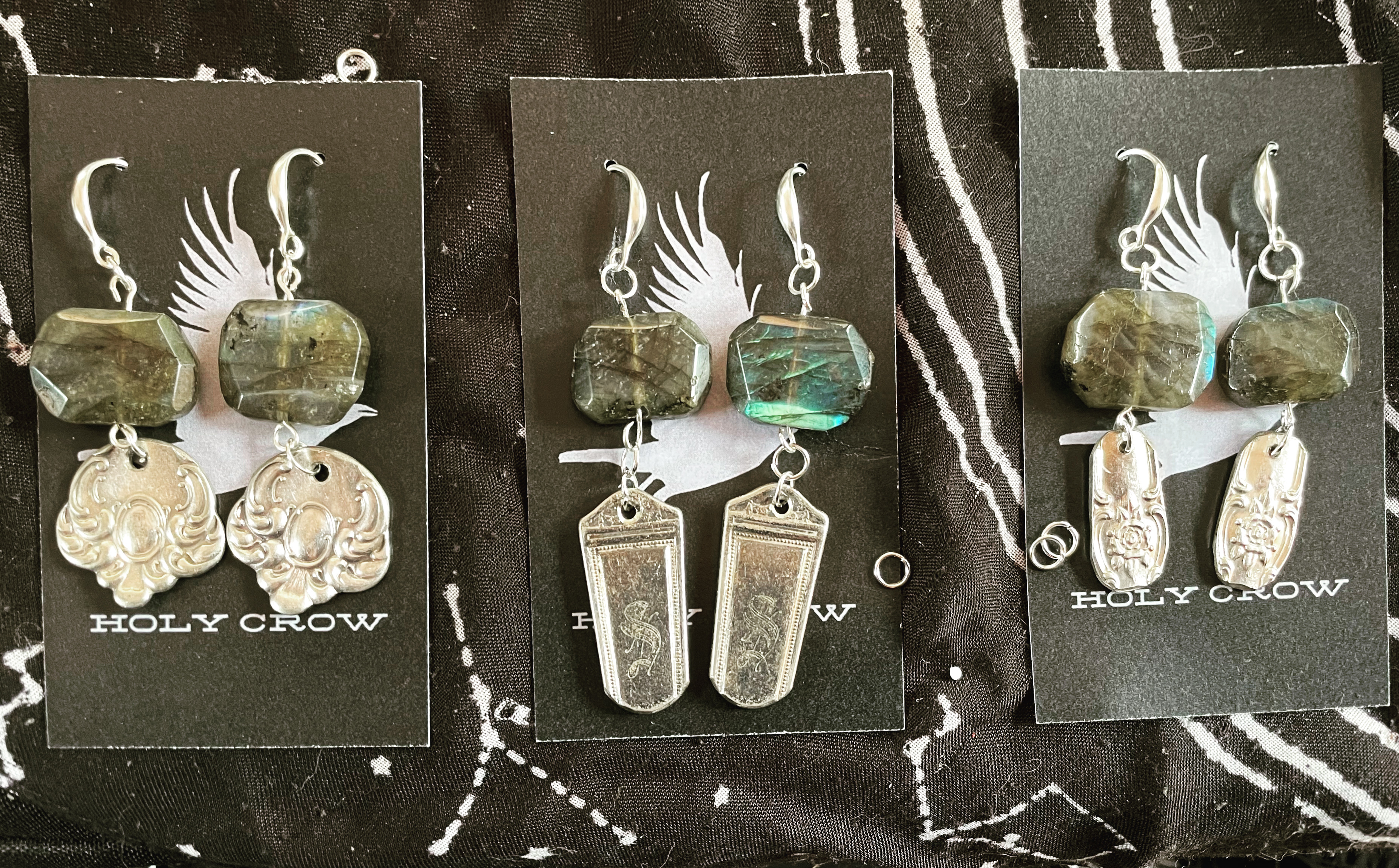 This is another piece inspired from the small lot of spoon jewelry acquired at auction. The pendant is vintage and handmade. It's paired with the hand detail, aquamarine, herkimer diamond, bat, and a silver paperclip chain. Elegant and strange!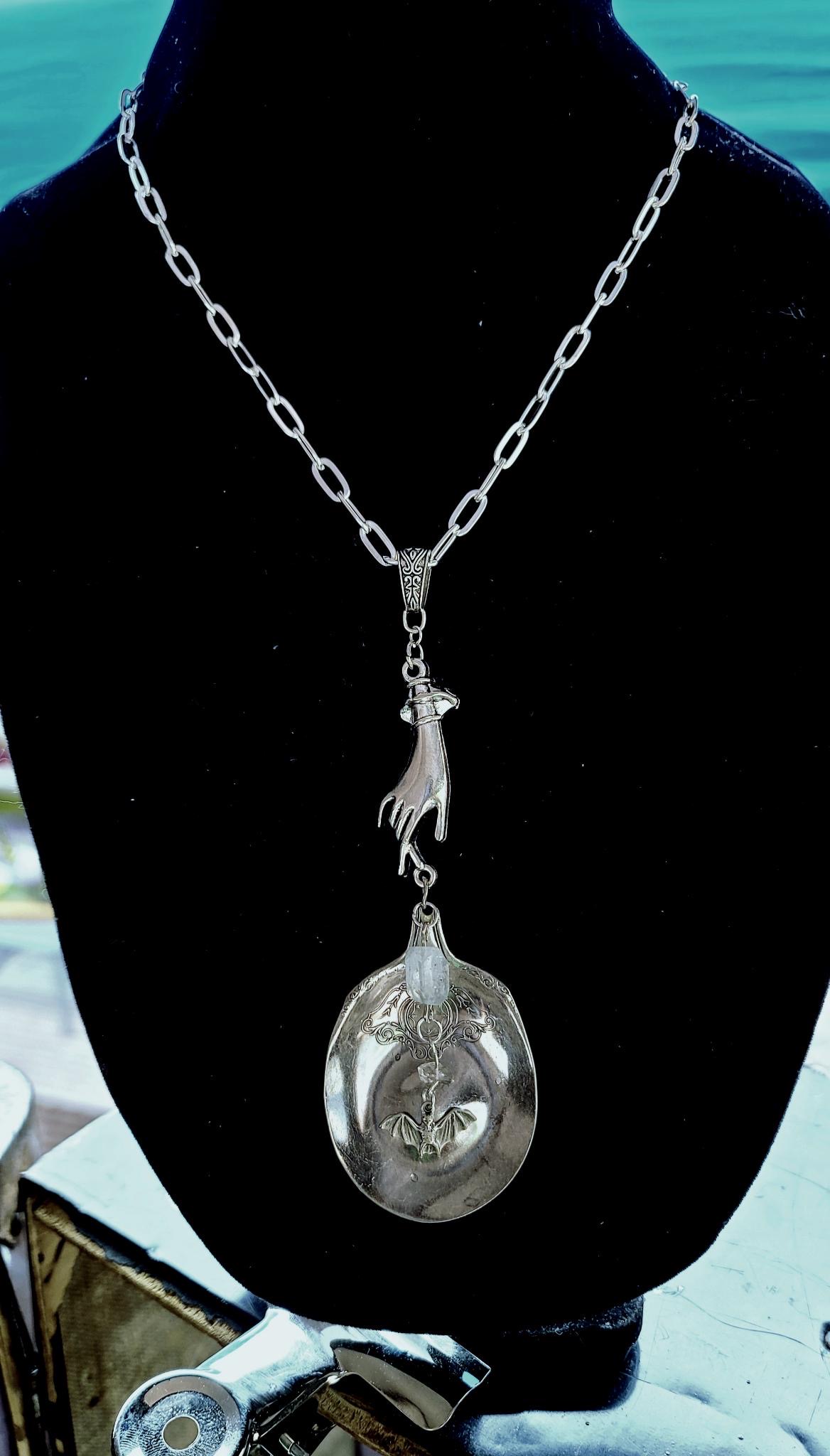 This bracelet is a great example of how I have used the amulets from Mercado Sonora in CDMX. The stunning porcelain eye is handmade, and paired with milagros, kyanite, quartz, and coyote teeth. This was made to be a protection piece that is specifically protection for the person wearing it, their car, their house, and their intution.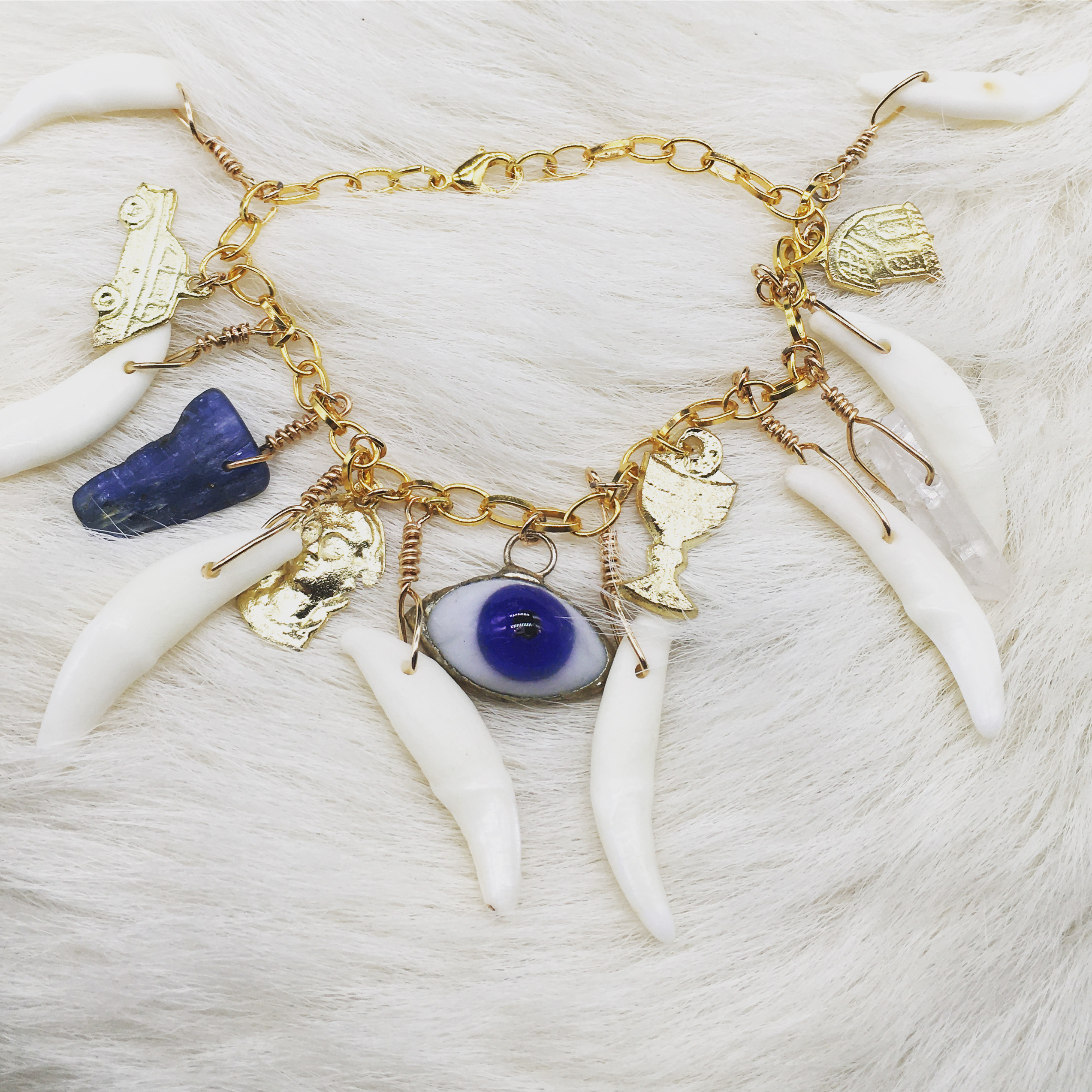 This vintage upcycled piece can be worn as a belt or a lariat necklace. The original piece had tassels, so the ends of the chains have been adorned with luck symbols, kyanite, milagros, protection elements, and gorgeous chunks of California garnet.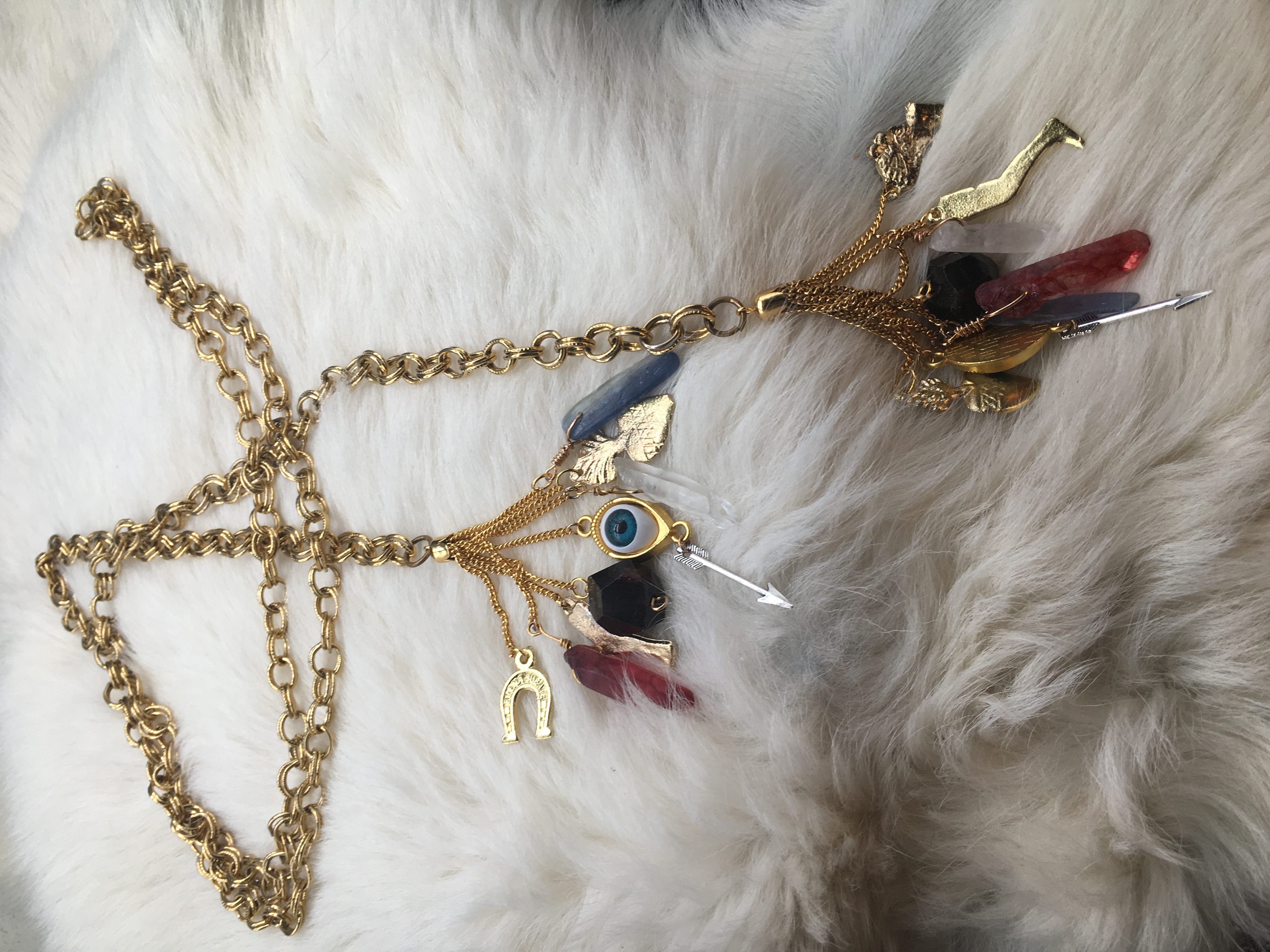 Earrings are one of our favorite things to make, because they are so playful. After spending time compiling a wide range of elements, then they are mixed together to tell a story or make a statement. This pair is protection beads from Mexico, brass leaf stampings, garnet, and keys. The message is use the key of wisdom under the watch of divine protection.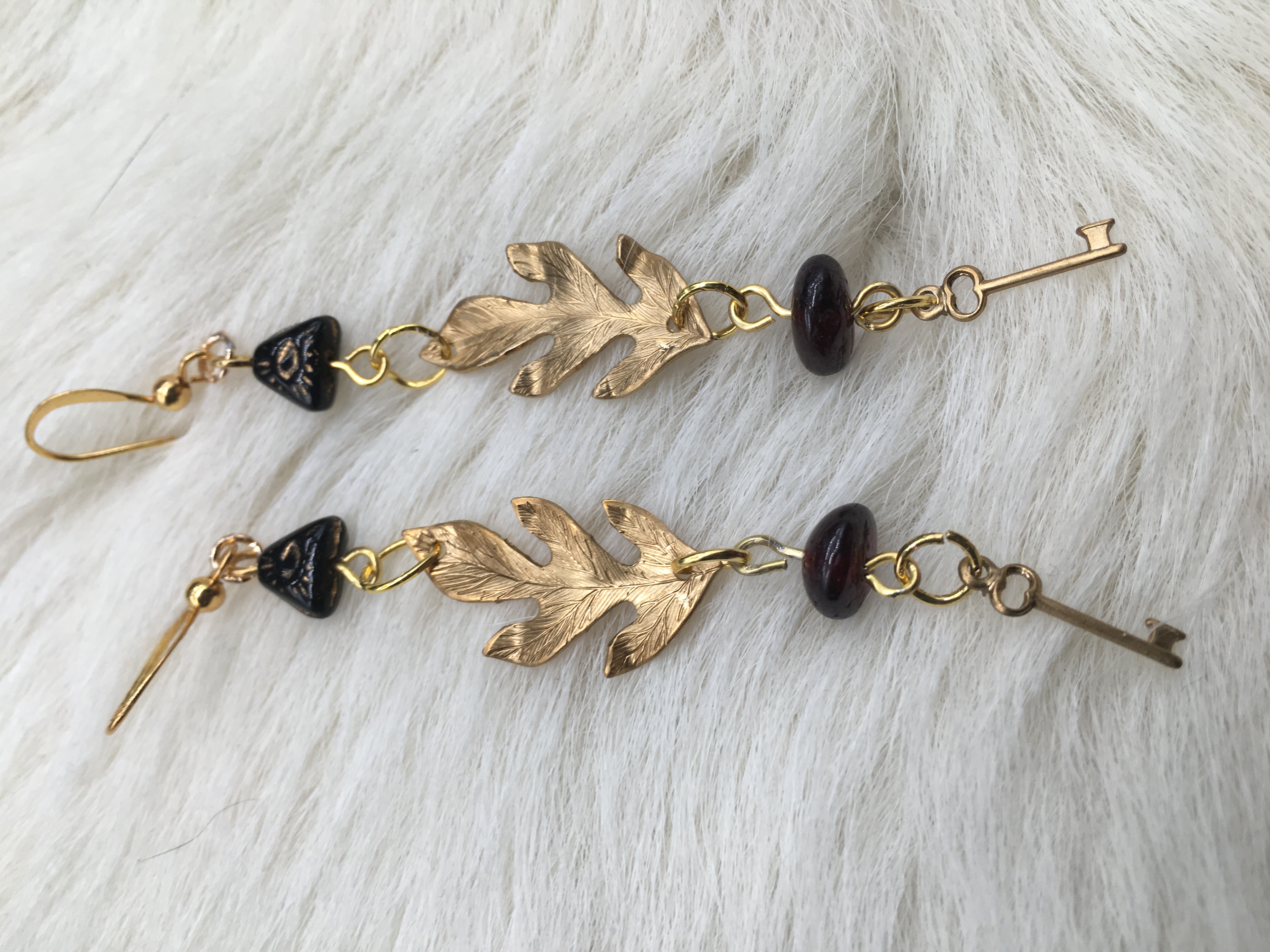 At markets, the energy and enthusiam of our amazing customers is palpable, and it's so easy to be inspired to make new pieces. Some of these styles are still available, and some are impossible to recreate.